At least 7 dead in Taiwan fire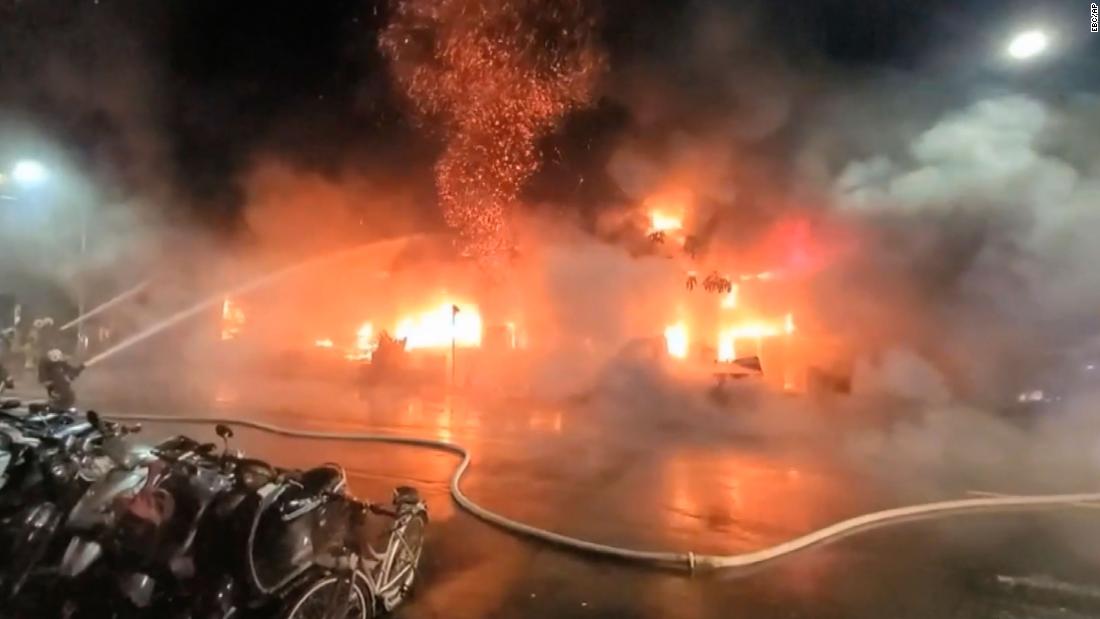 The fire started at the 13-story commercial and residential building at 2:54 a.m. local time (2:54 p.m. ET) in the Yancheng district of Kaohsiung city, Taiwan's official Central News Agency (CNA) said.
Authorities have warned that the number of casualties could rise as some people could still be trapped in the living quarters of the building, between the seventh and 11th floors, the city's fire chief Lee Ching-hsiu said.
Nearly 160 firefighters were on the scene and had the fire extinguished by 7:17 a.m. (7:17 p.m. ET), CNA said. By noon, at least 62 people between the ages of 8 and 83 had been rescued.
More than 100 residents live in the building, including many seniors with physical disabilities, according to CNA.
.